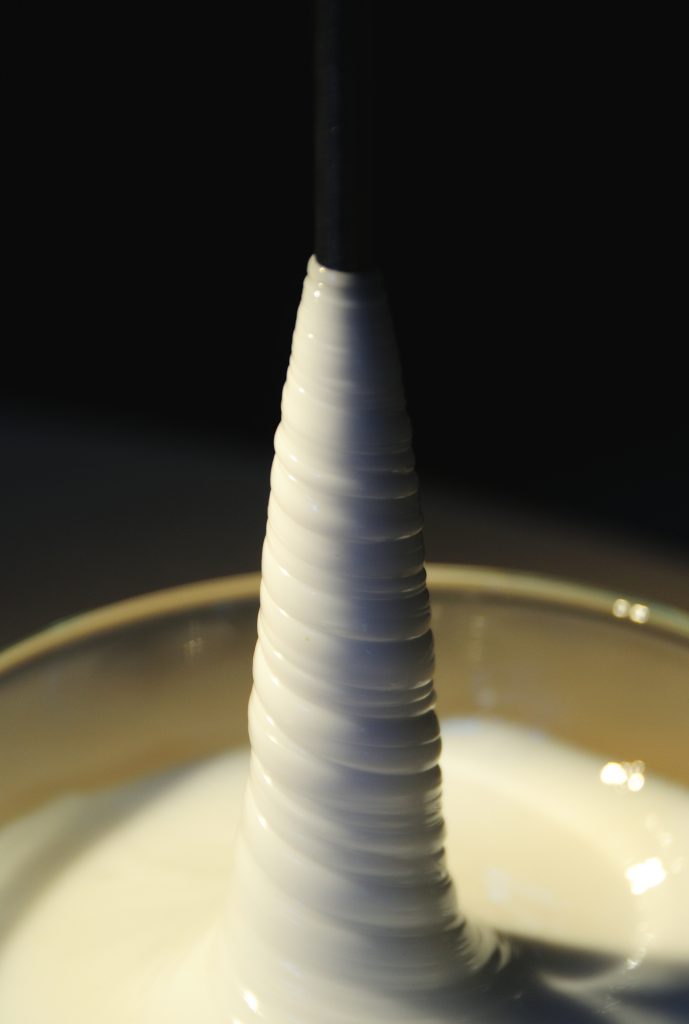 The Weissenberg Effect Shown Using a Non-Newtonian Fluid
By Peter Brunsgaard, for Get Wet 2016.
Weissenberg effects are seen when a non-newtonian fluid is put into torsional shear making the fluid climb up whatever is applying the shear. Here the non-newtonian fluid is 'slime' made from Borax and Elmer's Glue.
Read the full project report here.