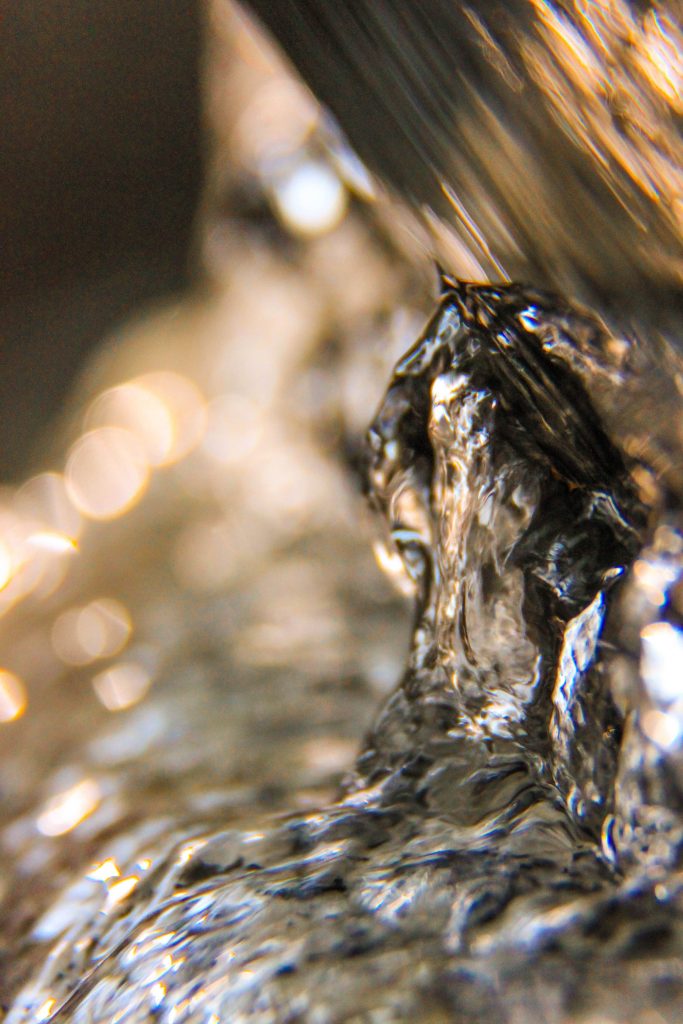 Water exiting the bearing of a kugel (granite sphere) fountain
A kugel fountain is a granite sphere supported in a cradle by a pressurized water layer, forming a type of journal bearing. Here is a close up of the water exiting the bearing space next to the sphere. Some water is pulled upward along the moving sphere surface, and some flows downward from the lower edge.
By Daniel Luber, for Get Wet 2016.