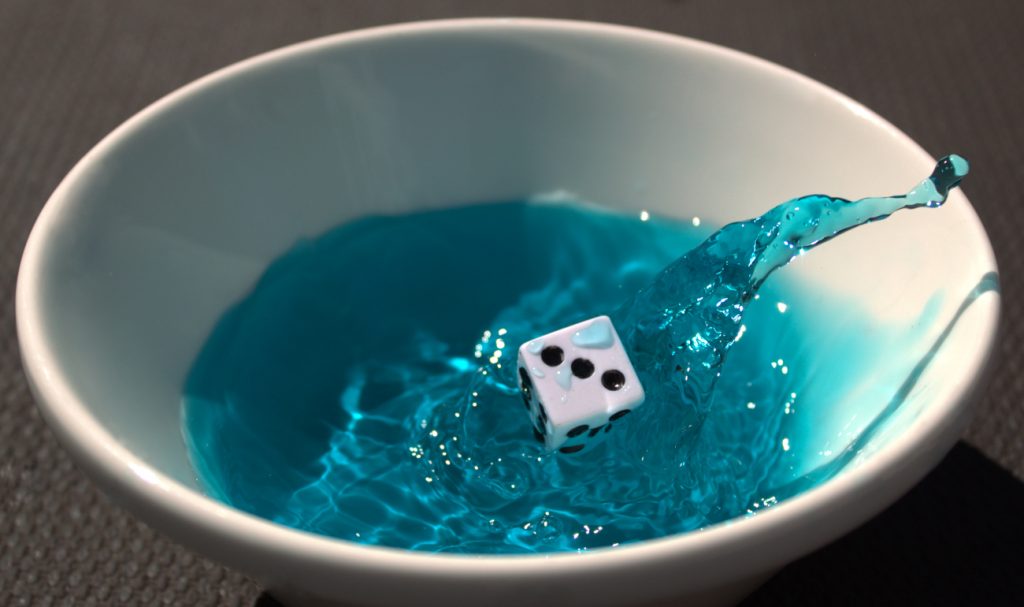 Get Wet // Max Rodgers
This image was created by carefully timing the drop of a game die into a bowl of colored water.  The die breaks the initial surface tension of the water and the cubic shape sends water flying in various directions, notably to the right.  Some water adheres to the top surface of the die as it breaks the surface.
View my Report on this image.