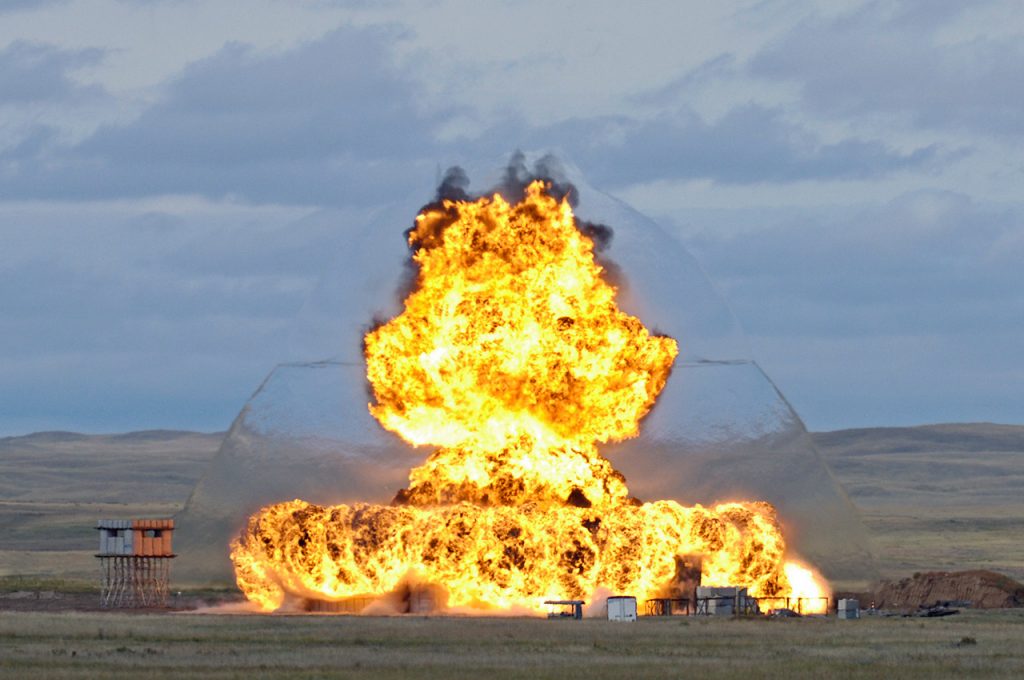 Best of Web // Ivan Komodore
Explosives can display some unique fluid phenomena not commonly seen elsewhere due to the large release of energy in a very short time span. This image displays an explosive trial conducted by Defense Research and Development Canada where they were testing overpressure and shrapnel mitigation techniques to better understand how to protect their armed forces.
This image very clearly shows the shockwave propagating out from the detonation. The reason the shockwave is visible ultimately comes down to refraction. The air being compressed by the shockwave has a sufficiently different index of refraction from the ambient air that light is being bent to an extent that is visible to the camera or human eye. This image is also aesthetically appealing because of the contrast of the expanding gasses and because of the overall symmetry of the picture.
Photo Credit: Defense Research and Development Canada (DRDC)